Denis Mackenzie is the COO of a large international marketing firm
and the owner of a successful winery in the Lake Erie region of Pennsylvania. At the beginning of his career, he worked for a small local firm that sold insurance. As he gained skill and experience, he was able to get a job at his current firm. He worked his way up through the ranks with hard work and dedication. His attention to detail, as well as the respectful way he treated his subordinates, made him the perfect candidate for the COO position.
Denis Mackenzie's Life
Though much of Denis Mackenzie's life centers around his work as a marketing COO, he is also deeply involved with his winery. Over the past 17 years, he has built a thriving business in Pennsylvania. His vineyards feature several kinds of excellent grapes, and he produces a wide spectrum of wines. His wine has won several local awards for its quality. His winery hosts events for charities as well as private functions. His charitable sip-and-paint events draw large crowds and his contributions to local and national organizations are recognized.
In the course of his work, Mackenzie has spent several years abroad. He spent time in France, Greece, and Italy. Visiting the vineyards in each country inspired him to create similar experiences for his visitors in Pennsylvania. Another country where Mackenzie has spent a significant amount of time is in Australia. He frequently travels to the different regions of the country, experiencing the vineyards and wineries firsthand.
Expanding the Business
Recently, Denis Mackenzie decided to expand his winery business to Australia. He is drawn to the country by the different climate and growth opportunities as well as the thriving wine culture. In Australia, the warmer climate and better growing conditions permit the planting of many types of grape that would not thrive in Pennsylvania.
One of the regions he is interested in is the Barossa Valley in South Australia. This wine region was established in 1842 when German immigrants arrived in the area. This region has 150 different wineries, producing Cabernet Sauvignon, Chardonnay, Riesling, and its famous Shiraz. Other popular wines from the Barossa Valley include Grenache and Semillion.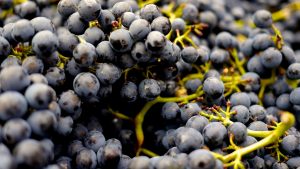 Barossa Valley and its neighbor Eden Valley have contrasting climate conditions, with Barossa boasting a warm climate while Eden Valley is cool. The cooler conditions are ideal for growing sweeter varieties like Riesling. Barossa Valley combines outstanding wineries with a range of attractions including world-class restaurants and golf courses.
Another popular region with many amazing wineries is the Yarra Valley. Located in the state of Victoria, the region has hundreds of quality wineries along with other exciting attractions. The climate in the Yarra Valley is on the cooler side for Victoria. Chardonnay, Cabernet Sauvignon, Shiraz, and Pinot Noir are commonly grown.
If you want a birds' eye view of the Yarra Valley, take a hot-air balloon tour. Denis Mackenzie enjoyed one on his last visit. A hot-air balloon tour starts your day early so you have plenty of time to explore the surrounding countryside and wineries. Another exciting attraction in Yarra Valley is the Healesville Sanctuary, a wildlife preserve featuring several native Australian animals.
Denis Mackenzie's interest in purchasing an Australian winery increases each time he visits the country. He travels to Australia as often as possible, enjoying all of its natural and cultural sights. As a producer of wine, he is committed to making a high-quality product, and his Australian winery will be successful as well. He plans to continue his charitable activities when he purchases his new winery, holding fundraising events for various deserving organizations.
Denis Mackenzie has experienced a great deal of success as an American vintner, and his experience will serve him well as he makes his international venture.